ONE demonstrated safety profile
Adverse reactions and discontinuation rates1
Adverse reactions occurring in at least 5% of women receiving ORIAHNN and at a greater frequency than placebo in ELARIS UF-1 and UF-2
Serious adverse events were reported in 3 (0.8%) women taking ORIAHNN in ELARIS UF-1 and UF-2. Two women had heavy menstrual bleeding and required blood transfusion due to anemia (0.5%) and 1 woman with a history of bariatric surgery had a laparoscopic cholecystectomy due to cholelithiasis.1
Bone mineral density considerations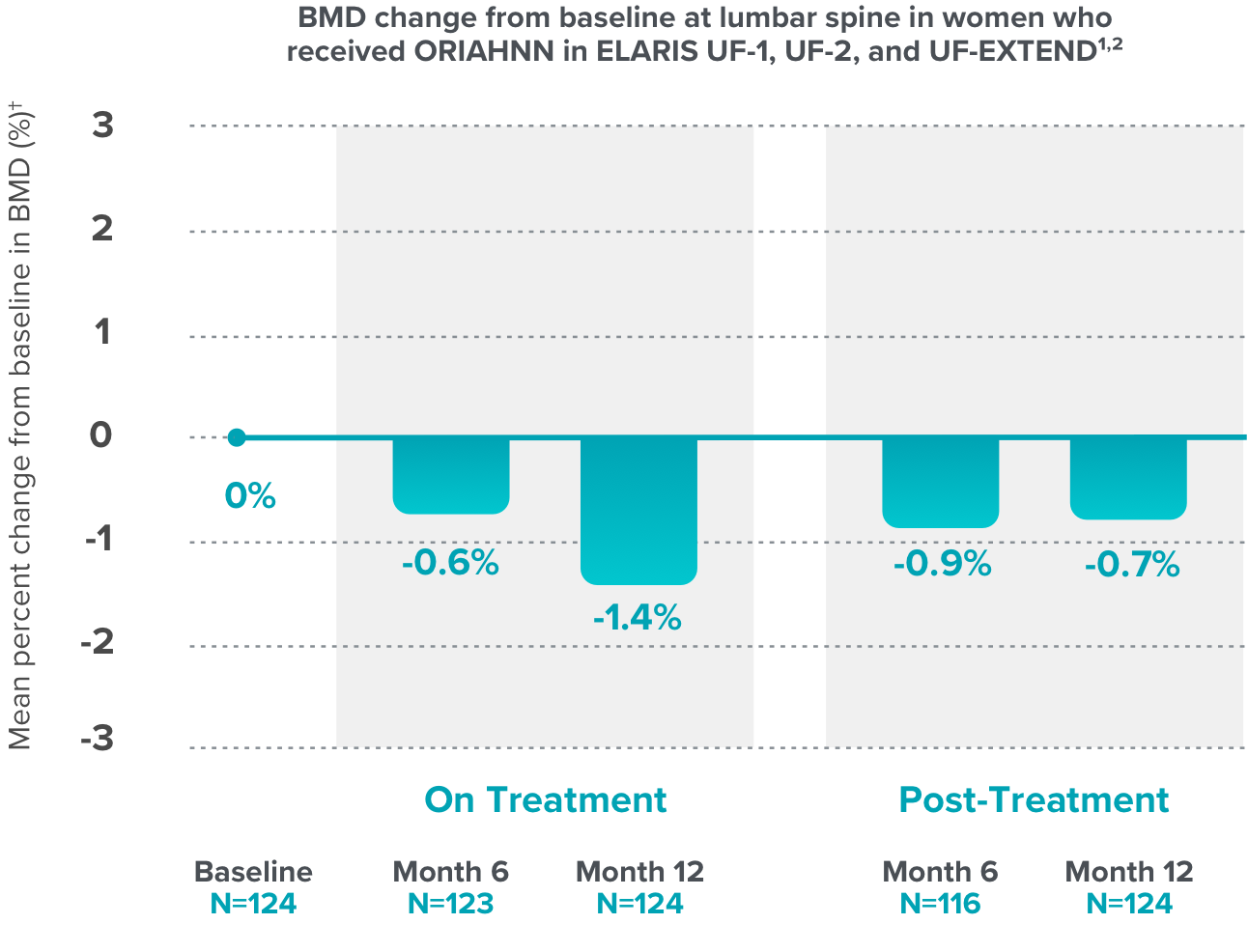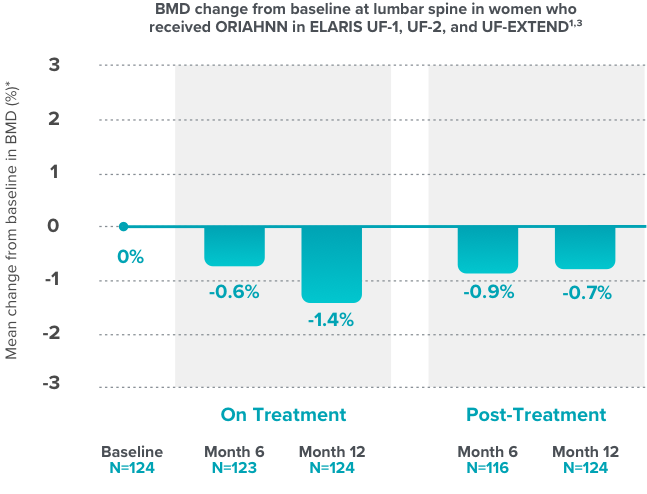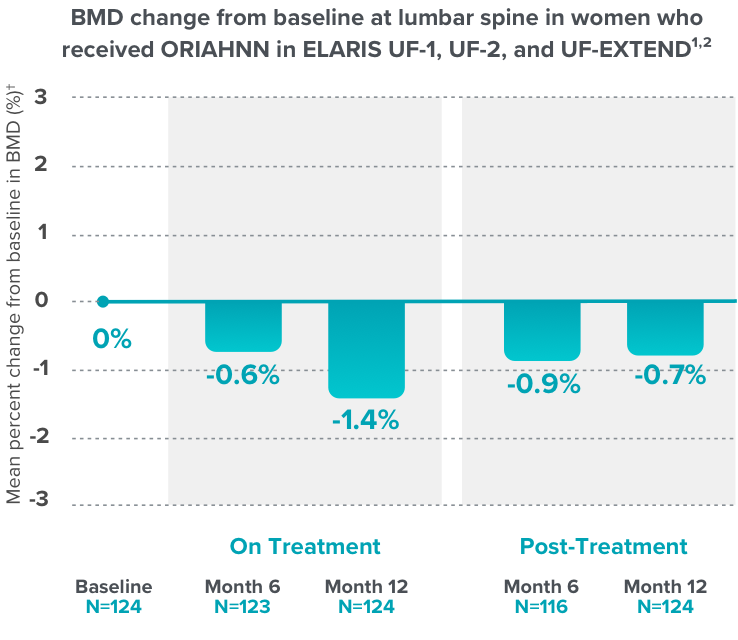 Bone mineral density information1
ORIAHNN use should be limited to 24 months to limit the impact on BMD
ORIAHNN may cause a decrease in BMD, which is greater with increasing duration of use and may not be completely reversible after stopping treatment
Assessment of BMD by DXA may be recommended when starting ORIAHNN and periodically thereafter
Consider discontinuing ORIAHNN if the risk associated with bone loss exceeds the potential benefit of treatment
ORIAHNN is contraindicated in women with known osteoporosis
More information about BMD
Learn more about Z-scores and fracture risk in clinical trials
BMD=bone mineral density; DXA=dual-energy x-ray absorptiometry.
*The ORIAHNN free trial provides a single 28-day trial supply of ORIAHNN at no cost to new patients residing in the United States with a valid prescription for an FDA-approved indication of ORIAHNN and who enroll in Oriahnn Complete. The trial is intended solely to allow new patients not currently taking ORIAHNN to determine with their healthcare provider whether ORIAHNN is right for them. There is no obligation to continue use of ORIAHNN after the trial has concluded and this program does not guarantee insurance coverage. Eligible patients are limited to one 28-day trial supply and may not re-enroll. The ORIAHNN trial supply will be dispensed only through an AbbVie-authorized pharmacy to the patient's home address and may not be sold or further distributed. No claims for payment may be submitted to any third party insurance plan for product dispensed by program. AbbVie reserves the right to change or discontinue the trial at any time without notice. The trial is not health insurance and is not a discount, coupon, rebate or financial assistance program. Limitations may apply.
†Data was based off least squares mean.