Adverse reactions and discontinuation rates1
Adverse reactions occurring in at least 5% of women receiving ORIAHNN and at a greater frequency than placebo in ELARIS UF-1 and UF-2
Serious adverse events were reported in 3 (0.8%) women taking ORIAHNN in ELARIS UF-1 and UF-2. Two women had heavy menstrual bleeding and required blood transfusion due to anemia (0.5%) and 1 woman with a history of bariatric surgery had a laparoscopic cholecystectomy due to cholelithiasis.
Bone mineral density considerations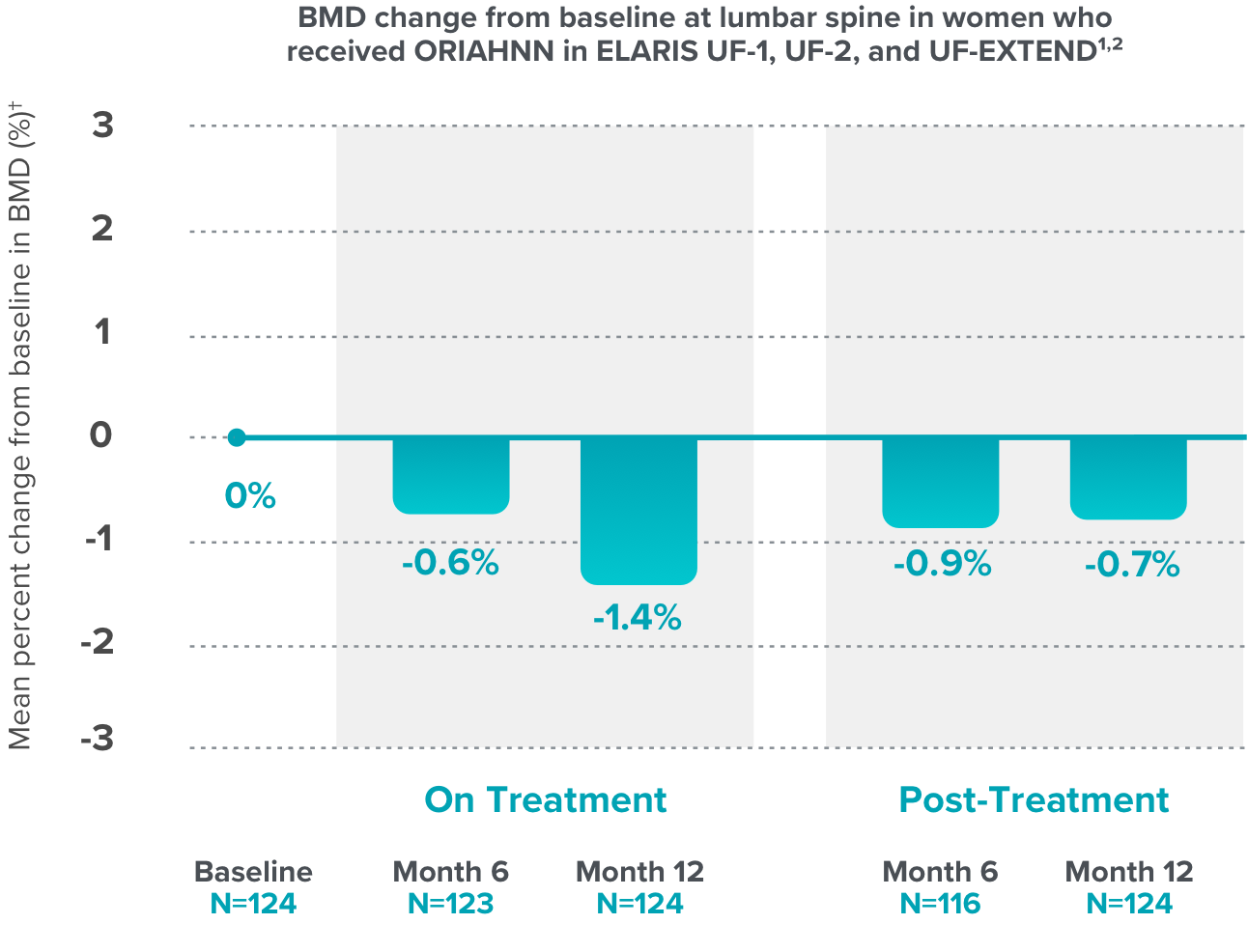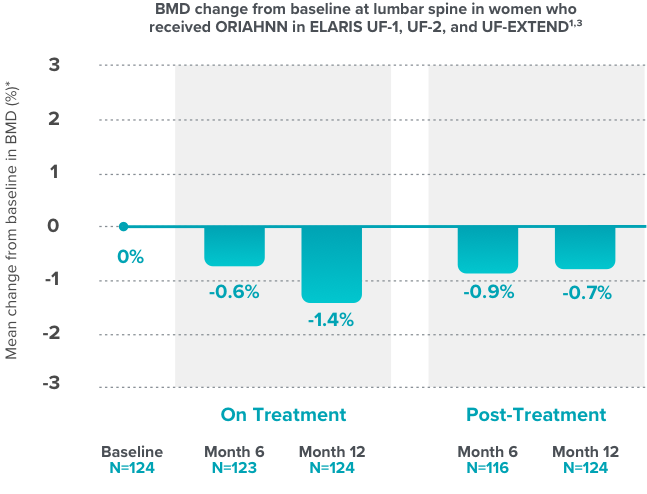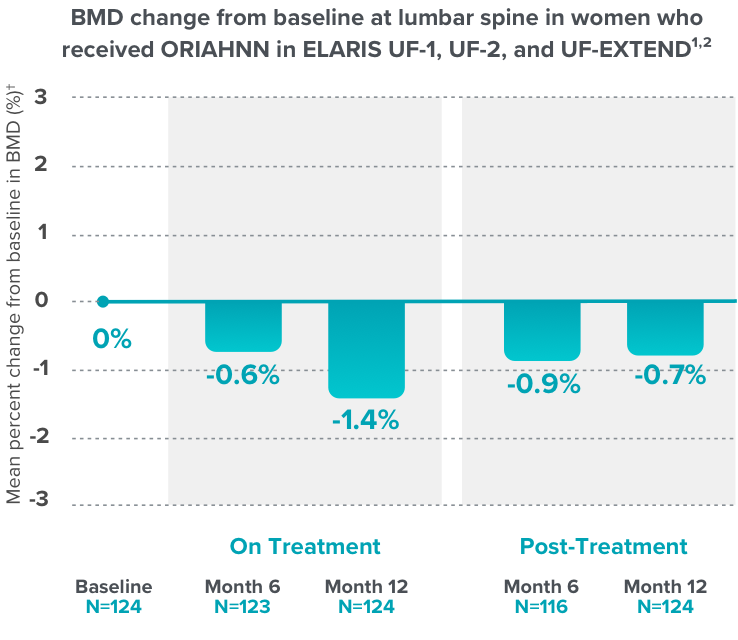 Bone mineral density information1
ORIAHNN use should be limited to 24 months to limit the impact to BMD
ORIAHNN may cause a decrease in BMD, which is greater with increasing duration of use and may not be completely reversible after stopping treatment
Assessment of BMD by DXA may be recommended when starting ORIAHNN and periodically while on treatment
Consider discontinuing ORIAHNN if the risk associated with bone loss exceeds the potential benefit of treatment
ORIAHNN is contraindicated in women with known osteoporosis
More information about BMD
Learn more about Z-scores and fracture risk in clinical trials
BMD=bone mineral density; DXA=dual-energy x-ray absorptiometry.
*Data was based off least squares mean.